REGISTERED NO.MSCS/CR-14/91
X-RAY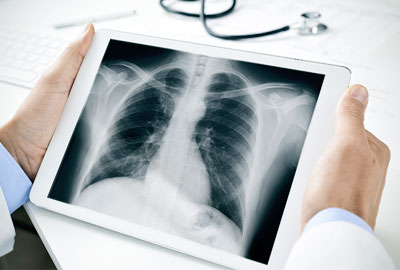 An X-ray picture is really a picture of the shadows cast by the denser materials (like bones) in your body. These shadows are projected onto a film that has been coated with a sensitive material. The film is developed in a manner very similar to a photograph.
If the doctor suspects that you have a broken bone he will probably take an X-ray picture to check.
ALL X-RAY PROCEDURES
BARIUM SWALLOW
BARIUM MEAL SERIES
BARIUM ENEMA
IVP / IVU
SINOGRAM
SONO / X RAY MAMMOGRAM
HYSTERO SALPINGOGRAM - HSG
About Us
The Simpson & Group Companies Employees Co-operative Society is basically a credit organization. This Co-operative movement traced back its origin in 22.12.1951 and the date of functioning from 26.01.1952 and this Co-operative Society was organized by the Read More...
Touch With Us
No.1, Desi Colony, Perambur High Road, Chennai - 600012.
044 - 43556268 | 2662 4778
raj.simpson1983@gmail.com